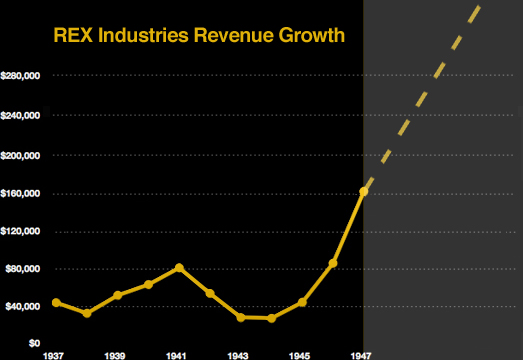 ABOUT REX INDUSTRIES
Our company was established in 1937. At Rex Industries, Inc., we have a long, proud history of building positive customer relationships by delivering quality fabrication on time and at competitive prices.
Located in Salt Lake City, Utah, Rex Industries has been providing quality metal fabrications and weldments for Energy, Mining, Power and custom projects to the Intermountain region for over 70 years. Whether your components are mild steel, stainless steel, or aluminum, we have modern and efficient production capabilities required to exceed your expectations.
Rex Industries' seven decades of in-house fabricating knowledge, coupled with our modern equipment and a commitment to responsive customer service, yields an impressive return to the customer. You can expect:
Founded during the Great Depression, revenues increased after WWII. 86 years later, revenues have grown into the millions.
Short lead times
Reduced inventory
Flexibility
Quality fabrication
On-budget projects
For more information, select one of our services from the list below.